Hygienic care in a safe manner is an essential factor for a higher quality of life. However, personal care and hygiene have their limitations as people age. For example, getting in and out of the bathtub becomes increasingly difficult.
Health and hygiene go hand in hand. If you or someone you love has difficulty maintaining daily hygiene habits, here are some helpful tips.
1) Identify the Problem
Identify why your loved one has neglected personal hygiene. Older adults are often afraid to speak up about poor hygiene because of mobility issues or are physically unable to perform regular hygiene routines. Identifying the problem and discussing possible solutions are essential to keep them clean and healthy.
2) Establish a Routine
Creating a daily hygiene routine can help your loved one become accustomed to certain behaviors, such as showering, brushing hair and teeth. Don't make these daily hygiene routines seem like chores or something that needs to be rushed. Make it part of their day.
Play their favorite music.
Keep room, water, and towels warm.
Have comfortable clothes ready to wear.
3) Ensure That Necessary Items Are Within Easy Reach
Make sure towels, shampoo, bath foam, sponges, and other necessities are available before taking a bath. This way, you avoid the risk of leaving the older person alone in the bathroom.
4) Make Sure the Bathroom Is Safe
Fear of falling or slipping often keeps the elderly from showering or bathing. Provide appropriate facilities in the bathroom, such as handrails in the shower or near the toilet, a raised toilet seat, or a bench in the shower.
5) Wash Under Every Fold of The Skin
This is one of the most uncomfortable aspects but necessary to prevent possible fungal infections.If the elderly person is shy, agree to use a towel when using the shower. Some older people feel more comfortable with a towel around their waist when showering. This will undoubtedly make laundering more difficult, but if you can do so with a minimum of privacy, agree to do so.
6) Purchase Convenient Hygiene Products
There are many aids available to help the elderly with hygiene issues to make personal care easier. Shower chairs, rinse-free bath towels, long-handled shower brushes, razors, toenail clippers, and other items make personal hygiene safer and easier.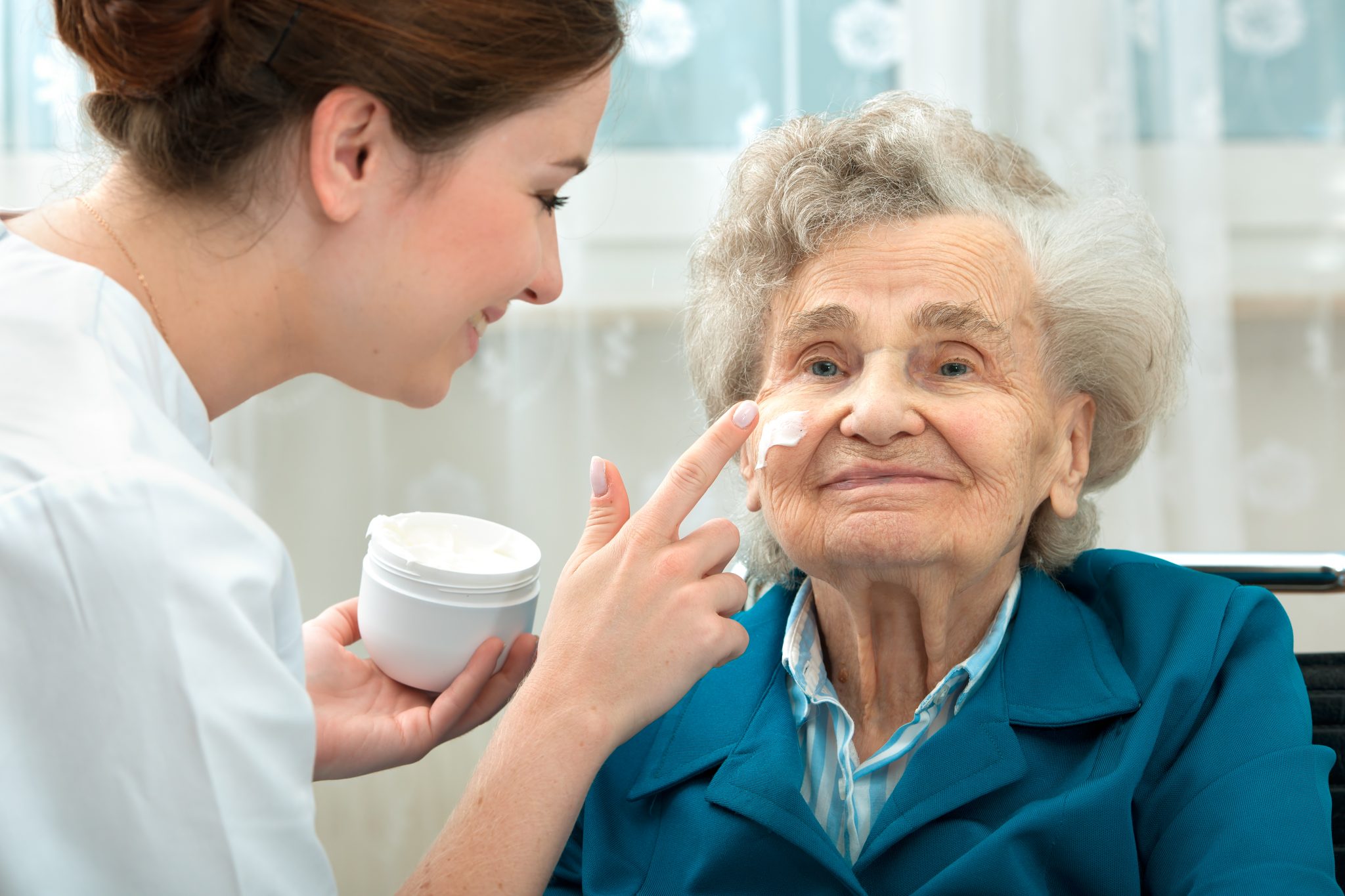 7) Consider Seeking Professional Help
Professional caregivers offer grooming services. If your loved one avoids asking you or other family members for help, they may prefer this option. In addition, having someone other than a family member perform these tasks may make them feel more comfortable.
8) Keep the Hair Clean
Apart from bathing, it is a good idea to get into the habit of washing the hair regularly. Using dry shampoo in between washes will keep the hair from becoming greasy and uncomfortable. Wash the hair thoroughly at least once a week, more often if it is very dirty.
8) Nail Clippers
Long or sharp nails can pose many health hazards, especially for the elderly. Dirt and bacteria can get trapped under the nails and transfer to the skin when the patient touches or scratches them, leading to infection.
Regularly trim and file nails into a smooth, round shape using nail clippers and a nail file.
9) Brush the Teeth After Meals
Older adults should clean their mouths after each meal to keep their teeth and gums healthy. Floss and rinse the mouth twice a day to remove any stuck-on food debris. Some people can do these tasks themselves if you give them a toothbrush, toothpaste, floss, water, and a spit bucket.
Share any other tips you have in the comments below!