Caring for elderly parents or loved ones is not always something that can be done by one person, and the alternative is a nursing home placement. Since this can be a difficult step in the lives of seniors and their families, it is important to know how to pick the right nursing home. In this article, we list the 5 crucial steps to follow when choosing.
Ask Around
One of the best ways to find a good retirement home is to ask for references from people you trust. You probably know family members, friends or co-workers who have been through the same thing and can point you to some of the retirement homes they have visited or know about. You can also do a search on the Internet or in the phone book. The important thing is to gather several options so that you can then analyze them more carefully.
Establish a Budget
While we know you want to spend as much as you can to keep your loved ones comfortable, let's face it: there are limits to what you can afford to spend, and it's important to decide on a price plan for that. There is a set monthly cost for admitting a senior to a nursing home, which means you need to set a budget. But before you do, it's important for the family to get together and figure out who is going to pay – is it the senior or will the children/family members split the cost? Once you know how much money is available per month for this purpose, you will have an additional criteria to help you choose a nursing home.
Consider the Location



In general, a family looking for a retirement home for an elderly person wants it to be close to their home. Why? To be as close as possible to the senior to facilitate regular visits, but also to be able to monitor their health closely and be at their side quickly in case of an emergency. Did you know that seniors who receive regular visits in the nursing home where they live are happier and healthier?
Schedule a Guided Tour
Once you have a list of good nursing homes and a determined monthly budget, perhaps the most important step is to visit each one. Call and schedule a tour, but first check to see if there are any vacancies in that nursing home, as it may not be worth visiting a place that is not accepting new residents.
If you still want to visit, find out if there is a waiting list. It is best to schedule your visit at a time when you will have time to become familiar with the entire facility and staff – this visit should not be rushed, after all, this is the place where seniors may spend the next few years. If a home refuses to let you visit, it is a negative sign, and that place should be crossed off your list.
Look at the Overall Features
You may come across a new, modern retirement home equipped with all the best features, but what about the atmosphere in the space? Pay special attention to the seniors living there: Are they comfortable? Do they look happy? Are they well cared for? Are they busy or bored? Do they look pampered or abandoned? A luxurious nursing home is of little or no value if the atmosphere is not welcoming and familiar.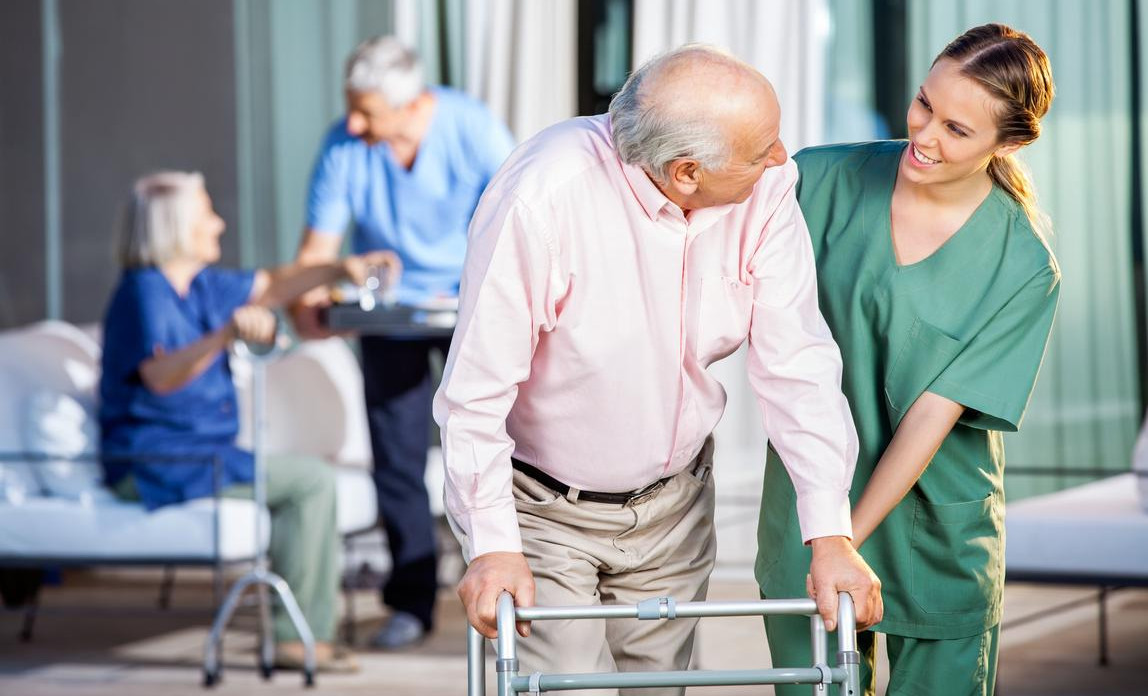 We recommend that you also have a closer look at the home's infrastructure and the staff. What's your first impression of the space; hygiene and safety should be top priority. How about the employees? Do they take proper care of the elders? How do they speak and interact with them?
Now you know what factors to consider when choosing a nursing home and what steps to take. Do you have any other tips on how to decide that a nursing home is perfect for your needs? Share them with us in the comments below!