Caring for an aging loved one can be an enriching experience, but it can also be incredibly challenging. As your loved one gets older, their needs may change, and there may come a point where you need to consider alternative care options. Assisted living is one such option that can provide a supportive and safe environment for seniors who may be struggling to live independently. Here are six signs that it might be time to consider assisted living for your loved one.
Declining Physical Health
One of the most evident signs that it's time to think about assisted living is a noticeable decline in your loved one's physical health. This could manifest as frequent falls, difficulty managing chronic health conditions, or an inability to perform activities of daily living like bathing, dressing, or preparing meals. Assisted living communities are equipped with trained staff who can provide the necessary assistance and medical supervision to ensure your loved one's well-being.
Social Isolation
Isolation and loneliness can have severe consequences for seniors. If your loved one is becoming increasingly isolated, perhaps due to the loss of a spouse or limited mobility, it can lead to depression and a decline in mental health. Assisted living facilities offer a sense of community and social engagement, with opportunities for residents to participate in various activities and interact with peers, combating isolation effectively.
Worsening Memory and Cognitive Function
Memory issues and cognitive decline can be particularly challenging to manage at home. Conditions like Alzheimer's or dementia often require specialized care and a secure environment. Assisted living communities have memory care units designed to cater specifically to the needs of residents with cognitive impairments. These units provide a structured and safe environment that significantly improves your loved one's quality of life.
Caregiver Burnout
As a primary caregiver, it's crucial to recognize your own limitations. Providing round-the-clock care can be physically and emotionally draining, and it's not sustainable in the long term. Assisted living can provide a welcome relief for family caregivers, allowing them to spend quality time with their loved ones rather than constantly attending to their care needs. It also offers the peace of mind that professional staff is available 24/7.
Frequent Hospitalizations
If your loved one has been making frequent trips to the hospital due to accidents, medication mismanagement, or worsening health conditions, it may be a sign that they require more comprehensive care. Assisted living communities have on-site medical professionals who can monitor your loved one's health and intervene in emergencies, reducing the likelihood of hospitalizations.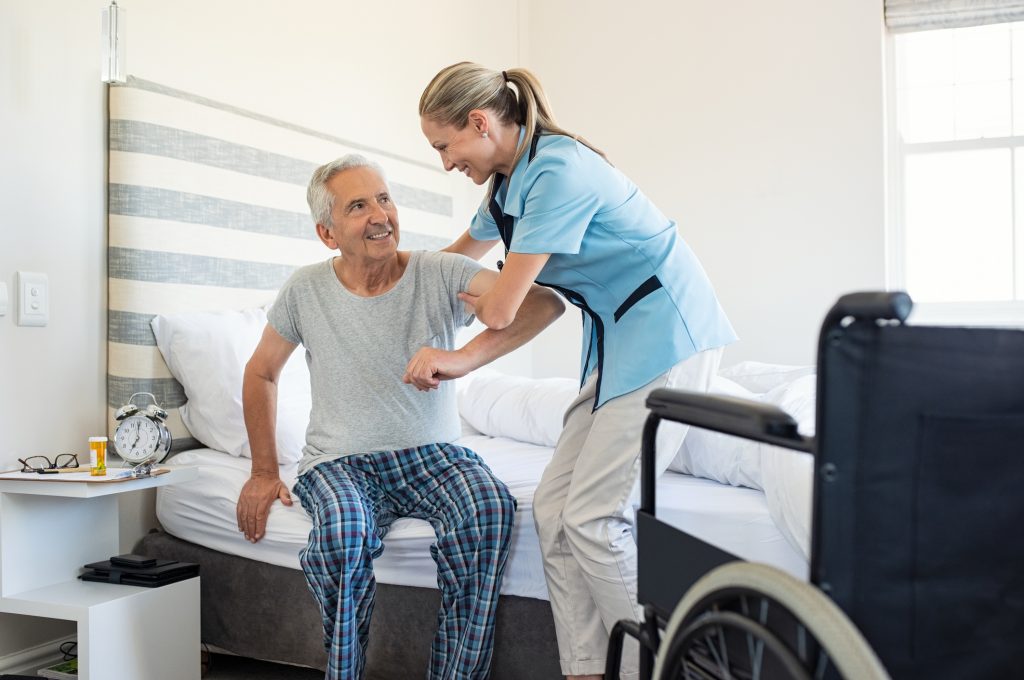 Decline in Home Maintenance
A noticeable decline in the upkeep of your loved one's home can indicate their inability to manage household chores. This could include a messy or unkempt living space, spoiled food, or unpaid bills. Assisted living provides a safe and well-maintained environment, ensuring that your loved one's daily needs are met, and they live in a clean, comfortable setting.
Transitioning a loved one to assisted living is a significant decision, and it's important to involve them in the conversation as much as possible. Be sure to tour several facilities, ask questions, and consider the specific needs and preferences of your loved one when choosing the right community.
In conclusion, recognizing the signs that it's time to consider assisted living for your loved one is a crucial step in ensuring their safety and well-being. While it can be a difficult decision, it often results in improved quality of life for both the senior and their family caregivers. By addressing these signs proactively, you can help your loved one transition to a supportive environment where they can thrive in their golden years.